Located in the state of Florida, Key West is the largest island in the city of Key West, Monroe County. Thanks to its strategic location, it is widely renowned for its tourist attractions that include its sub-tropic climate, and artefacts which are more than two centuries old. Once a Spanish colony, it was then claimed by the British before the U.S.A. laid claim to the territory during the American Civil War as a strategic naval base. It is from this war, that weapons among other armoury were discovered and are housed in Fort Zachary Taylor, which is now a museum. In the early 1800's, this region had the largest salt production as well as cigar factories to process the tobacco from the south (Havanna, Cuba). Fast forward to the 21st Century, and this beautiful island plus its rich heritage, monuments, weather-climate, and artefacts are vital to the cog of its tourism economy which virtually employs all of its citizens.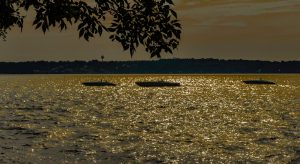 Tourism In Key West
One of the prominent causes of natural disasters happens to be bad weather. It is primarily a concern in low altitude areas especially if they are below sea level because of its compounding effects such as floods. The maximum elevation above sea level in the island of Key West is approximately 5-metres (18-feet) and it is an area known as Solares Hill which is roughly 4,000 square metres. Occasionally, apart from the warm breeze and sunshine, Key West and other regions in Florida experience severe storms and if the wind-speed exceeds 75km/h then it is known as a Hurricane. These types of storms occur in the Pacific and Atlantic oceans, and the concern arises only when they travel far enough to reach land. Hurricane Irma's path was through the State of Florida; the islands of Key Largo and Key West to be specific. Everybody was required to vacate because of the impending danger and destruction that was to be anticipated. Fast forward to October 1st, less than 2 months after the predicament, and tourism is recovering after Hurricane Irma. The Monroe County jumped right back on its feet and spearheaded efforts to recovery.
Facts About Key West
In Monroe County, Florida, the Keys Tourist Development Council is responsible for regulating the tourist sector. When visitors arrive in the Keys, any form of short-term accommodation such as vacation rentals, hotel rooms, and lodgings pay a 4% tax to the council. It is an effective way to distribute wealth in the county because such revenue is also used in capital projects such as maintenance of museums, promotion of local events, and general advertising on international media to boost ratings. Take for instance, that after Hurricane Irma, $1M was used to advertise Key West as a tourist destination for the holidays in the mainland of the entire State of Florida, to avert the notion that all was not well after such a major disaster. With all the clean-up efforts going on smoothly to restore it back to full-functionality, you can use avionero.com to find and book a flight and experience some of the annual events like the powerboat races and the Fantasy fest which are ready for business again.